Latest news from our laboratories.
Testing Giada episode 2 - (Drag and) Drop da beat
December 06, 2014

―
In the following video we want to test the new drag and drop feature introduced in version 0.9.2. No more "click here and here", please!
Giada 0.9.2 "Bethlehem" is out today!
November 29, 2014

―
As the cold winter wind starts to blow out there, we release one of the hottest packages of December: Giada 0.9.2, codename Bethlehem! This version contains two very exciting features:
New grid tool for the Sample Editor – cutting and chopping samples as never seen before;
load samples via drag and drop;
fix compilation issues on some Linux distros;
many internal optimizations and bugs fixed.
As usual, a warm "thank you" to all our testers, bug-reporters, packagers and supporters.
The grid of astonishment, alpha version
November 09, 2014

―
Dear loopers and hackers, we are working on a new powerful grid system for the Sample Editor. Lots of configurations, 100% snappable guaranteed. Available soon on your Giada Loop Machine 0.9.2!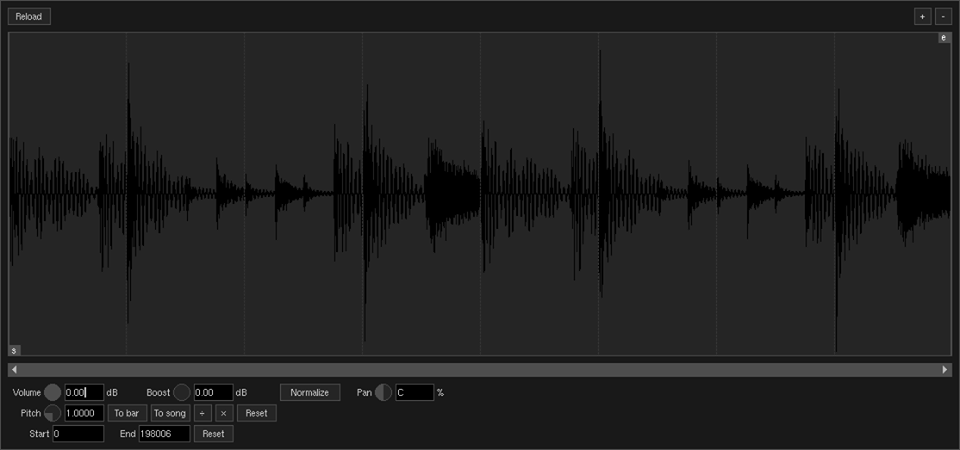 Giada 0.9.1 "Chandrasekhar" on your desktop
September 24, 2014

―
Today we released Giada 0.9.1, codename Chandrasekhar, a bug fixing release which features:
fix startup crash on OS X;
restore custom version of RtAudio;
other minor fixes and usability improvements.
We also decided to make this very website fully open-source by pushing the code on GitHub, in the official repo. Fork it, blend it, destroy it, be inspired by it!