Latest news from our laboratories.
The grid of astonishment, alpha version
November 09, 2014

―
Dear loopers and hackers, we are working on a new powerful grid system for the Sample Editor. Lots of configurations, 100% snappable guaranteed. Available soon on your Giada Loop Machine 0.9.2!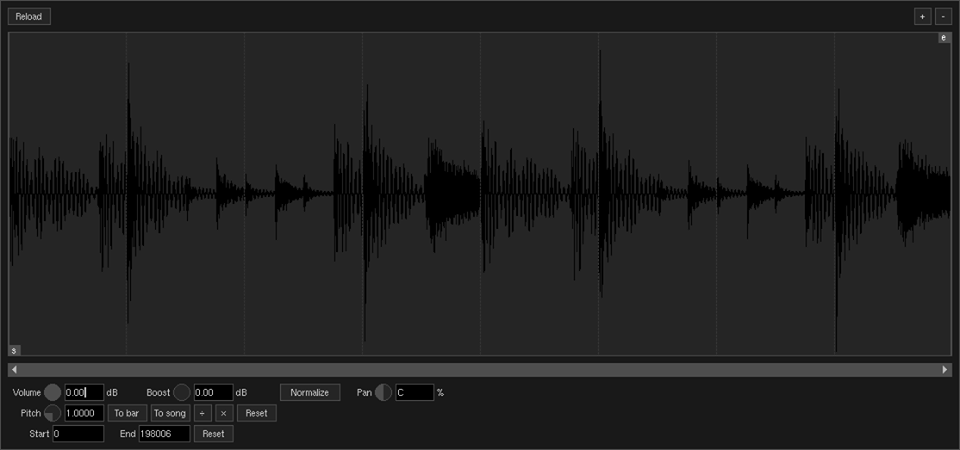 Giada 0.9.1 "Chandrasekhar" on your desktop
September 24, 2014

―
Today we released Giada 0.9.1, codename Chandrasekhar, a bug fixing release which features:
fix startup crash on OS X;
restore custom version of RtAudio;
other minor fixes and usability improvements.
We also decided to make this very website fully open-source by pushing the code on GitHub, in the official repo. Fork it, blend it, destroy it, be inspired by it!
Giada 0.9 ready for your devices
August 17, 2014

―
We are very glad to kick off the new branch 0.9 with Central limit, a sparkling release rich of features and surprises:
Deep GUI redesign with full-screen support;
New multi-column layout;
New advanced logging system.
We also made the configure scripts a lot smarter, smashed many bugs and made copious invisible improvements. Have fun!
Celebrating web craftsmanship
July 15, 2014

―
We are very happy to introduce you our brand new website, crafted with love and usability in mind. Please feel free to report any broken links or strange bugs you might find. Enjoy!