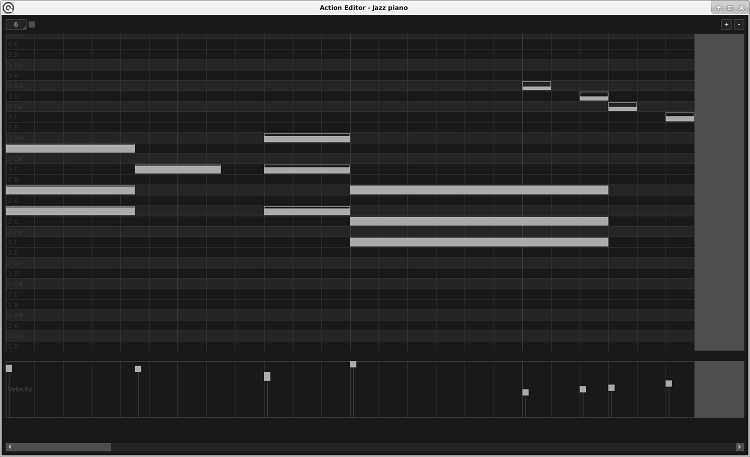 Giada 0.15.2 ― New Action Editor for MIDI events, featuring the Piano roll (top) and the Velocity widget (bottom).
Giada 0.14.2 ― A fairly large project with samples and MIDI events.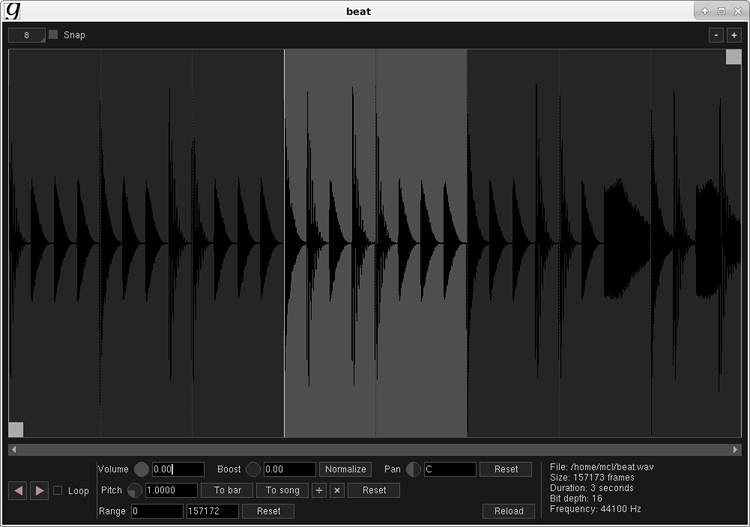 Giada 0.14.2 ― Chopping samples in the advanced Sample Editor.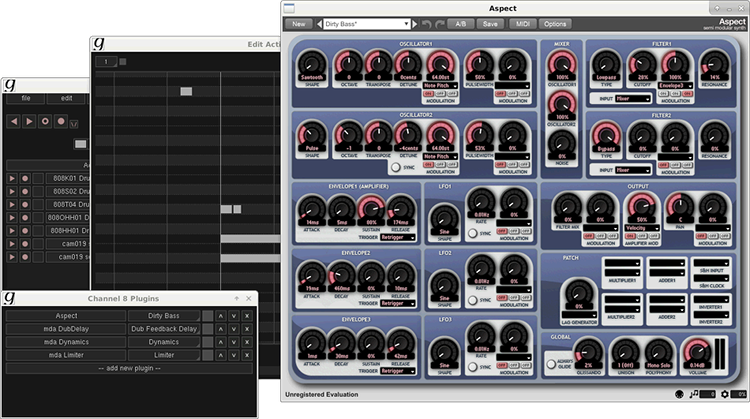 Giada 0.14.2 ― Churning out some fat pads with Loomer Aspect.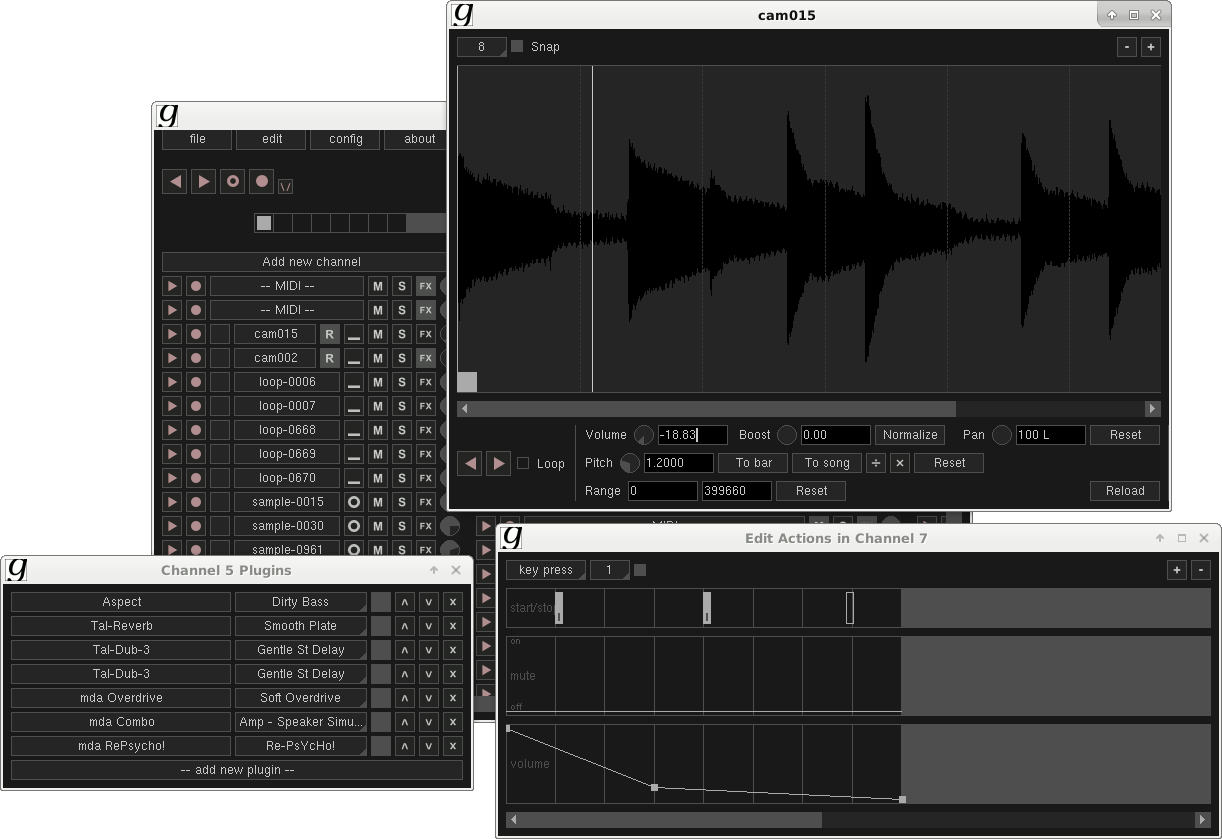 Giada 0.14.2 ― A sample being edited in the Sample Editor (top), Action Editor (bottom) and the plugins list (left).